I've updated my website with pictures of the senior mini lops for sale. I thought I'd just post a few junior and baby pictures here for right now :).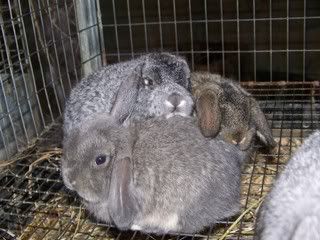 This is the Mod Squad! They and their chin brother in the front right corner came out of 2 chestnut parents! What a rainbow :).
Molty Face!



Junior Buck #1



"Fathead" says goodbye!