As always, I invite anyone to come actually put their HANDS on these animals, the pictures do NOT do justice to their bodies.
Everyone is molting and is 2 1/2 months old, so they are at an awkward stage lol. These babies are out of G.C. Keep's Tryon x Wooligans Little Mama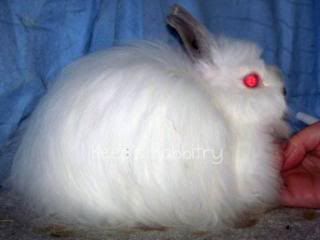 AOV B1- Jr Buck
This guy has thin ears and light point color. He's got NICE width and NICE HQ, he's a very promising buck. He's one of my favorites in the litter.
AOV B2- Jr. Buck
This guys has thin ears and light points, He's a bit lower in his shoulder and is a bit smaller than B1. He's got NICE HQ and a very promising head coming in.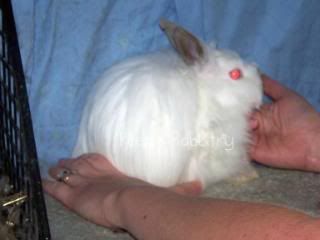 AOV D1- Jr. Doe
BROOD!! BROOD BROOD BROOD BROOD BROOD. That being said, she's a pretty nice brood. She's the biggest in the litter. Light in her points and long in her ear to balance right now, her ears are still within the show range. She's got NICE HQ, a bit low in her shoulders, but a very solid doe. Worth a shot for her lines and siblings.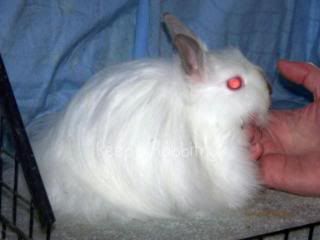 AOV D2- Jr. Doe
A nice, small doe. She's light on her points and small. A promising little doe.
-Not Pictured-
Siamese Sable Jr. Doe
Very nice, small doe. Nice HQ, thin ears. Would like to see more depth of body, nice width. Overall, a VERY promising doe.
Keep's Godzilla- Smoke Pearl Sr. Doe- PROVEN.
G.C. Hare's Mystic Moon x Wooligans Leesa
Godzilla is just off a litter. She's got a VERY nice shape when posed up. I'd like to see thicker ears on her. She's a quality brood, could probably be shown, I'd just have to check the weight on her beforehand. Was an excellent mother.
-Kristen

Keep's Rabbitry