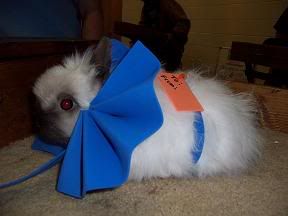 The greatest gift of all- a rabbit that doesn't bite you when you dress her up :lol: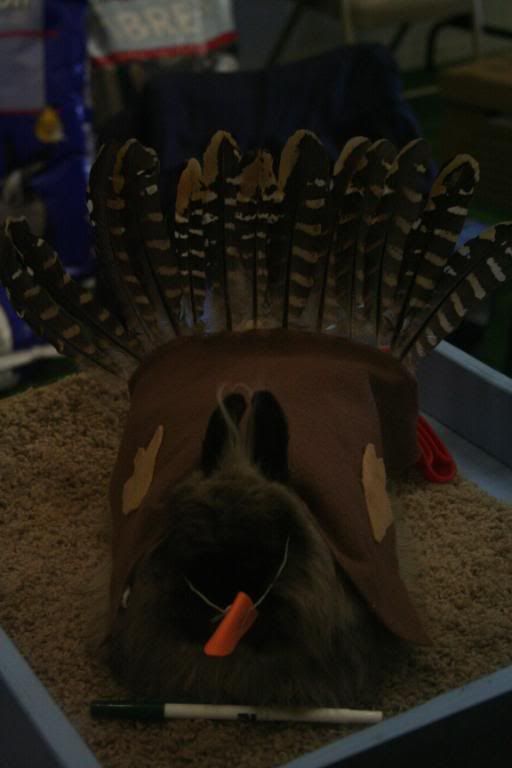 Keep's Tryon, a Thanksgiving Turkey for the costume contest!
(picture by Elizabeth)


BL's Down Town, looking IRRITATED as a trusty steed
(picture by Joni)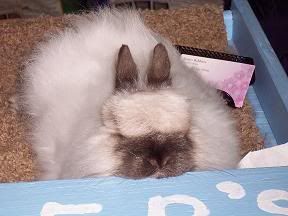 Keep's Angel looking fascinated by her first show- NOT!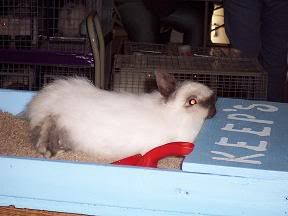 What a lazy bum!
If you want to see more Shelby pictures, taken by Elizabeth and Samantha, please click
here.