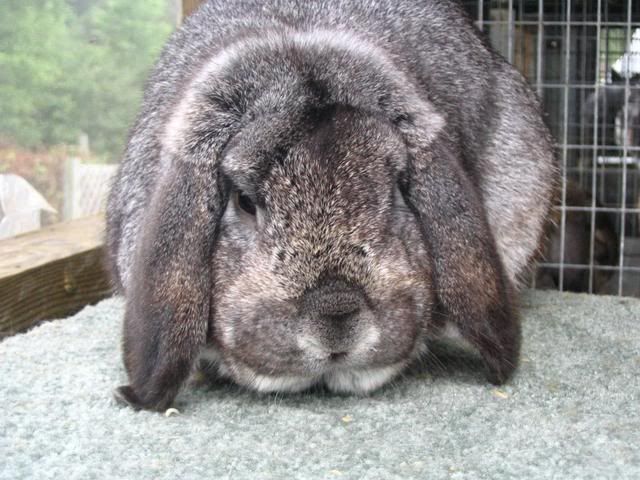 We said goobye to Velotta's Joe yesterday. He was a chinchilla mini lop buck who I purchased with 2 legs. By the time we sold out of mini lops, he had a total of 14 legs including 1 Reserve in Show. We decided when we sold out of mini lops that Joe would retire here with us.
He was a good natured buck who loved to be held and to get head rubs. Tim even used him in a sermon a time or two. You can imagine the preacher holding a rabbit like a baby really caught their attention.
However, as he aged, Joe began developing some issues. We long suspected he had diabetes or kidney failure. He would drink a 32 ounce bottle of water in no time and then look around for more. I often told Tim he'd drink himself to death given the opportunity. He was getting old and though we nearly lost him last winter, he pulled through for us. Even then we knew he was likely not to make it through the year.
I found that he had passed away sometime yesterday.
Rest In Peace Joe.
-Kristen
Keep's Rabbitry